France
Creteil, Paris - Maubeuge
Two exhibitions in the spring of 2001, first at the Exit Festival, Maisons des Arts, Creteil, located on the edge of Paris and subsequently at the Via Festival, Le Manege, Maubeuge in northern France. I had been invited to show my works at these two annual festivals of performing and visual arts staged by the arts centres.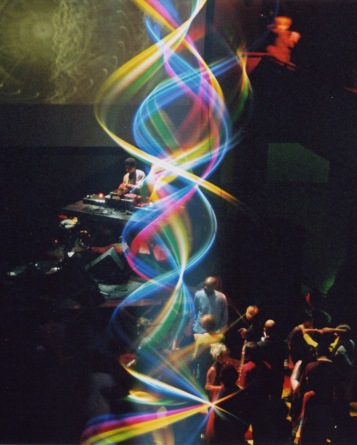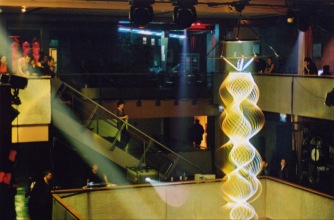 In Creteil, my largest light sculpture, The Wave Factory, formed a striking focal point, suspended from the 10 metre high ceiling of the three storey high foyer of the building. In total, seventeen of my works were on exhibition located around this architecturally intriguing space.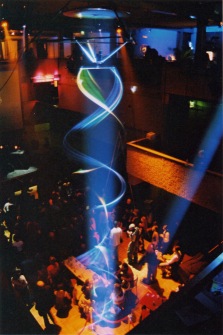 Le maisons des Arts held several parties throughout the festival. At these times the foyer was crowded with up to a thousand visitors passing through. One evening, the prime minister, M Jospin dropped by.